Pre-order online now for your next lunch or work meeting or order to  collect with limited-contact from the safety of your car.
Coming in for a cold beer and a good time or to watch your favorite team on our big screens, book your table here.
WAIKATO'S PREMIERE SPORTS BAR. THE ONLY PLACE TO WATCH THE BIG GAME.
Welcome to Te Rapa Tavern
Waikato's Premiere sports bar
We have an all-day menu to satisfy your hunger, full TAB facilities, 18 gaming machines, 2 big screens and over 30 flat screens that guarantee that you will never miss out on the action; we even offer a courtesy van that makes sure you get home safe and sound.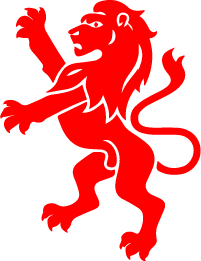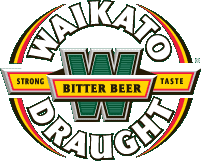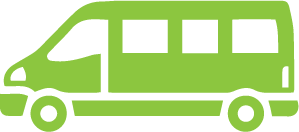 Daily Meal Deals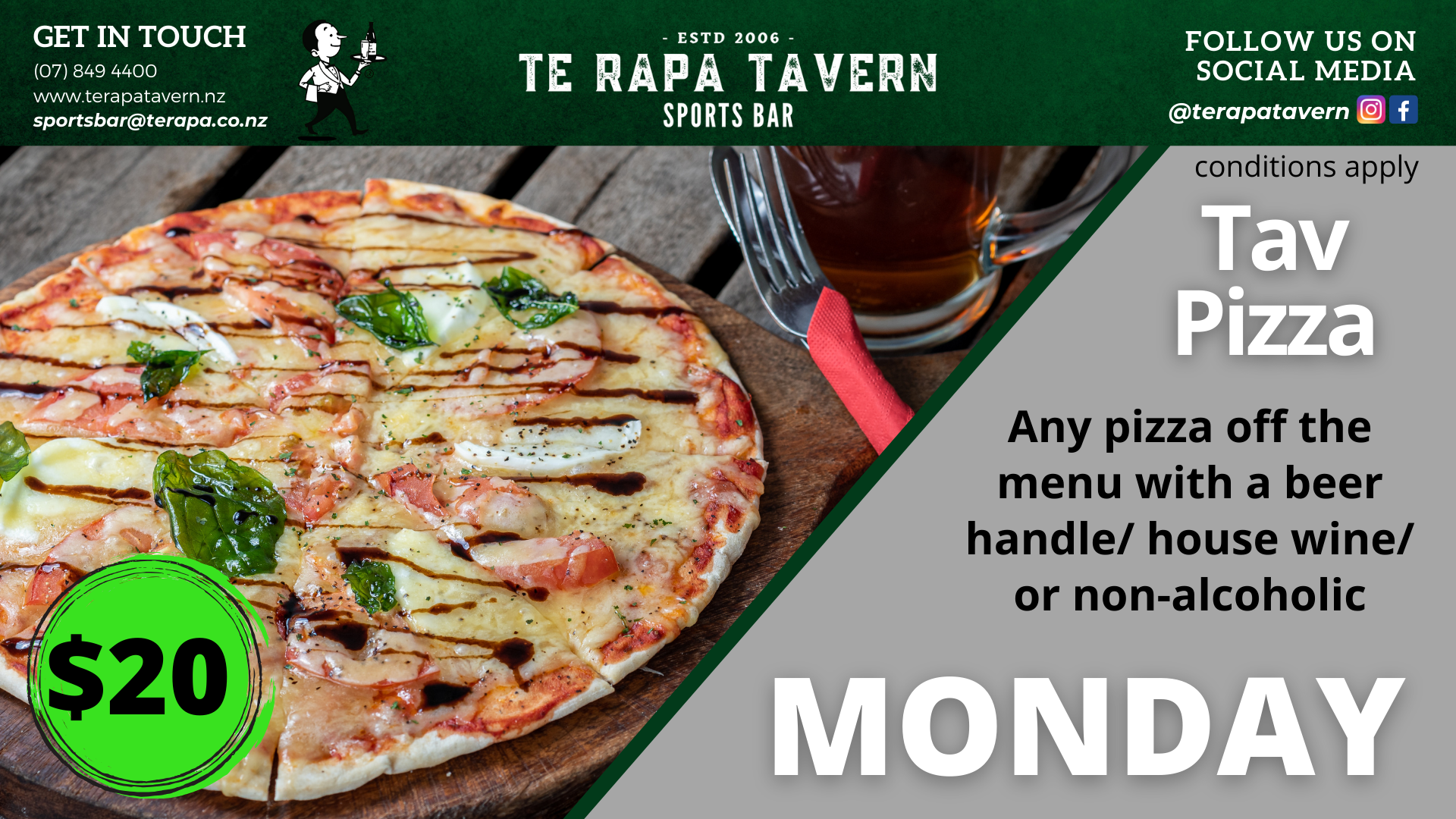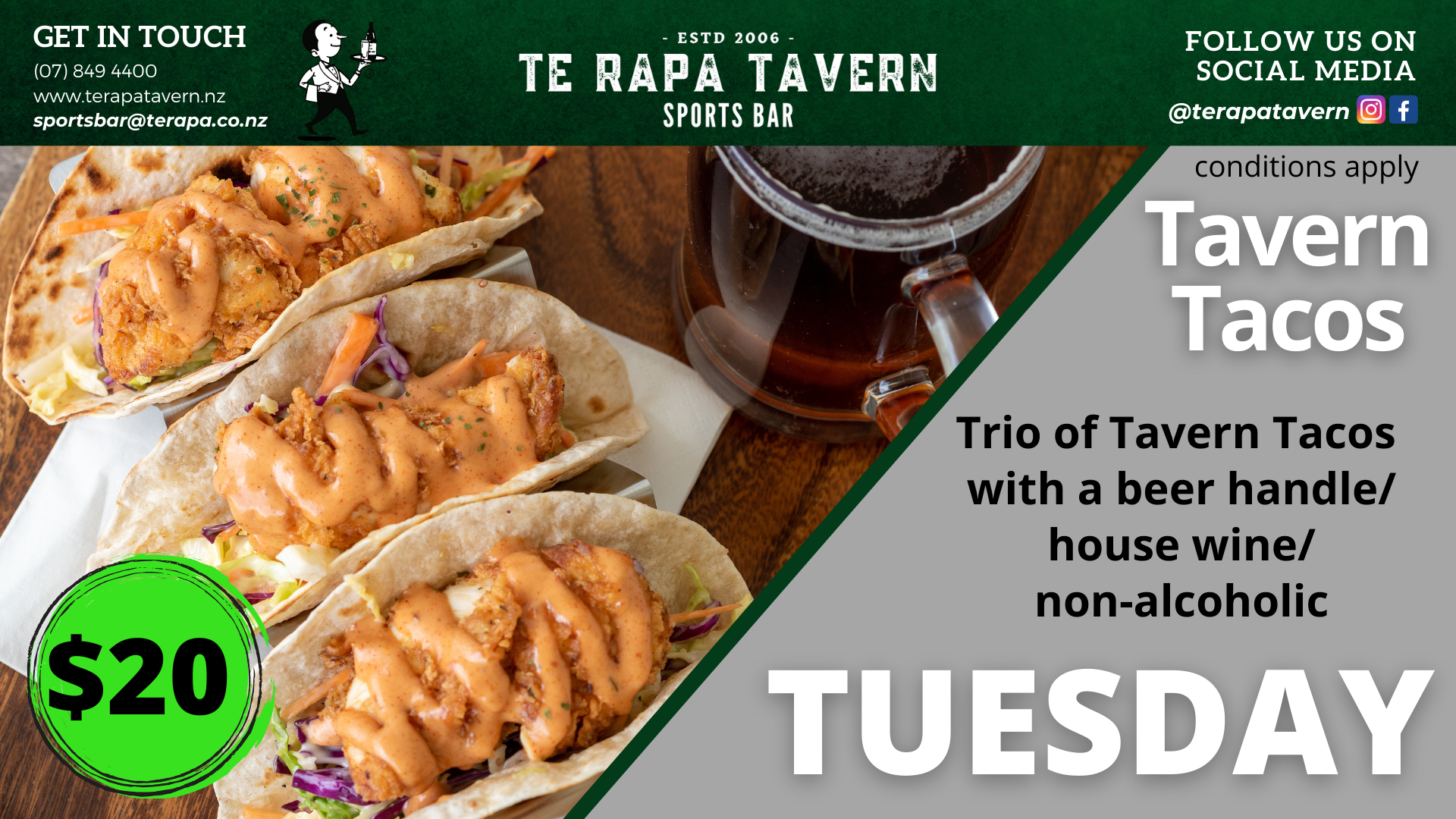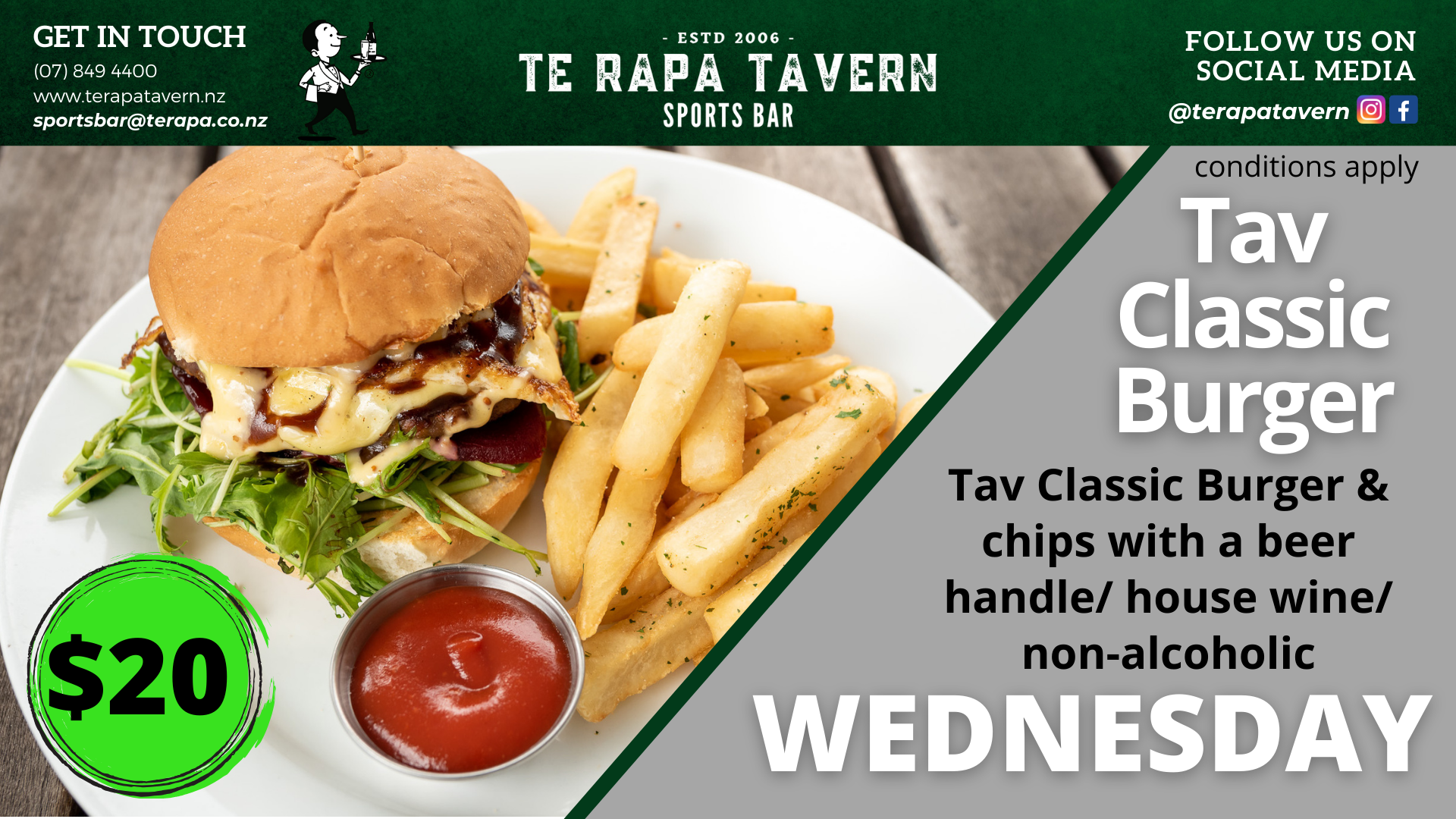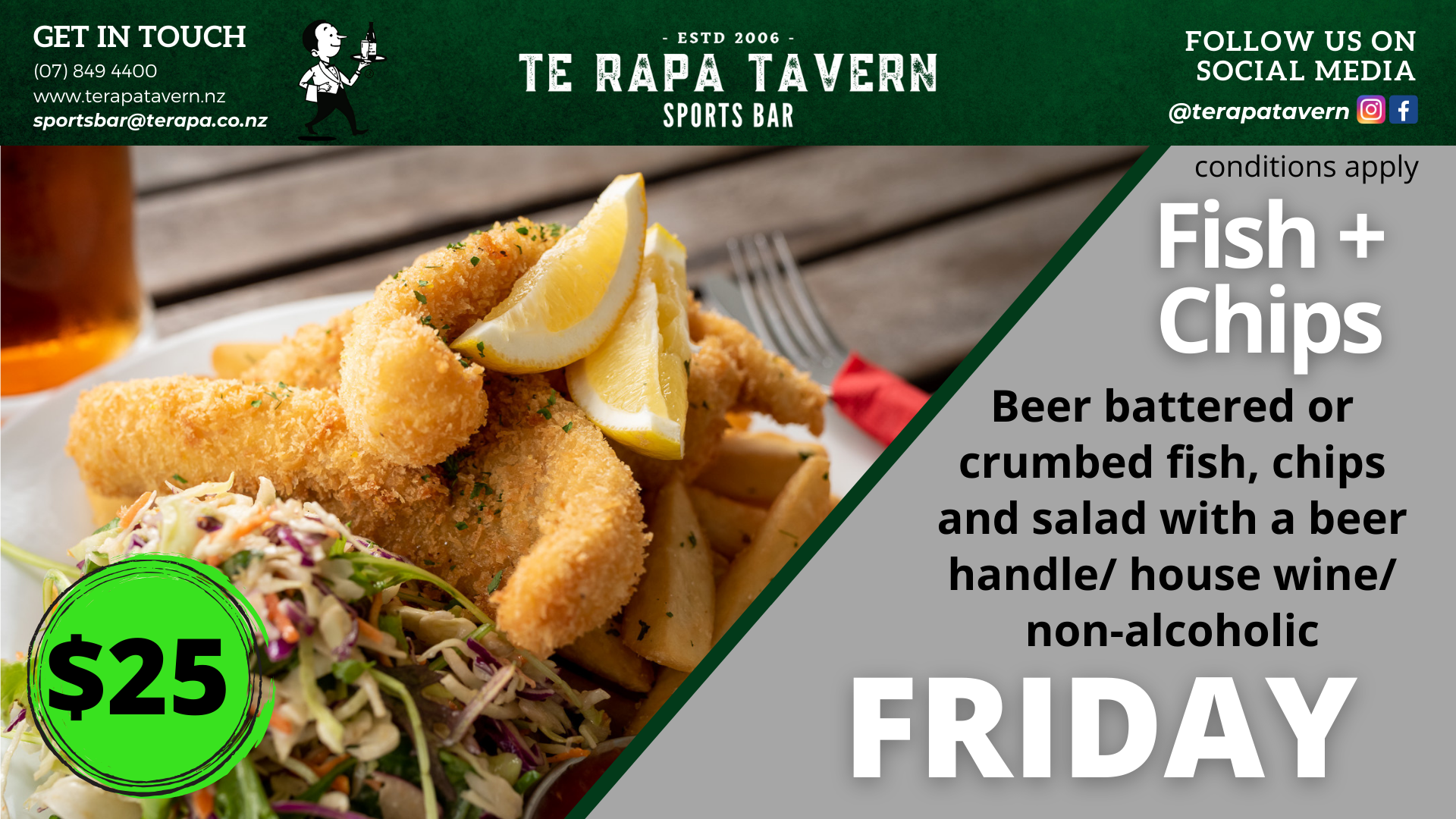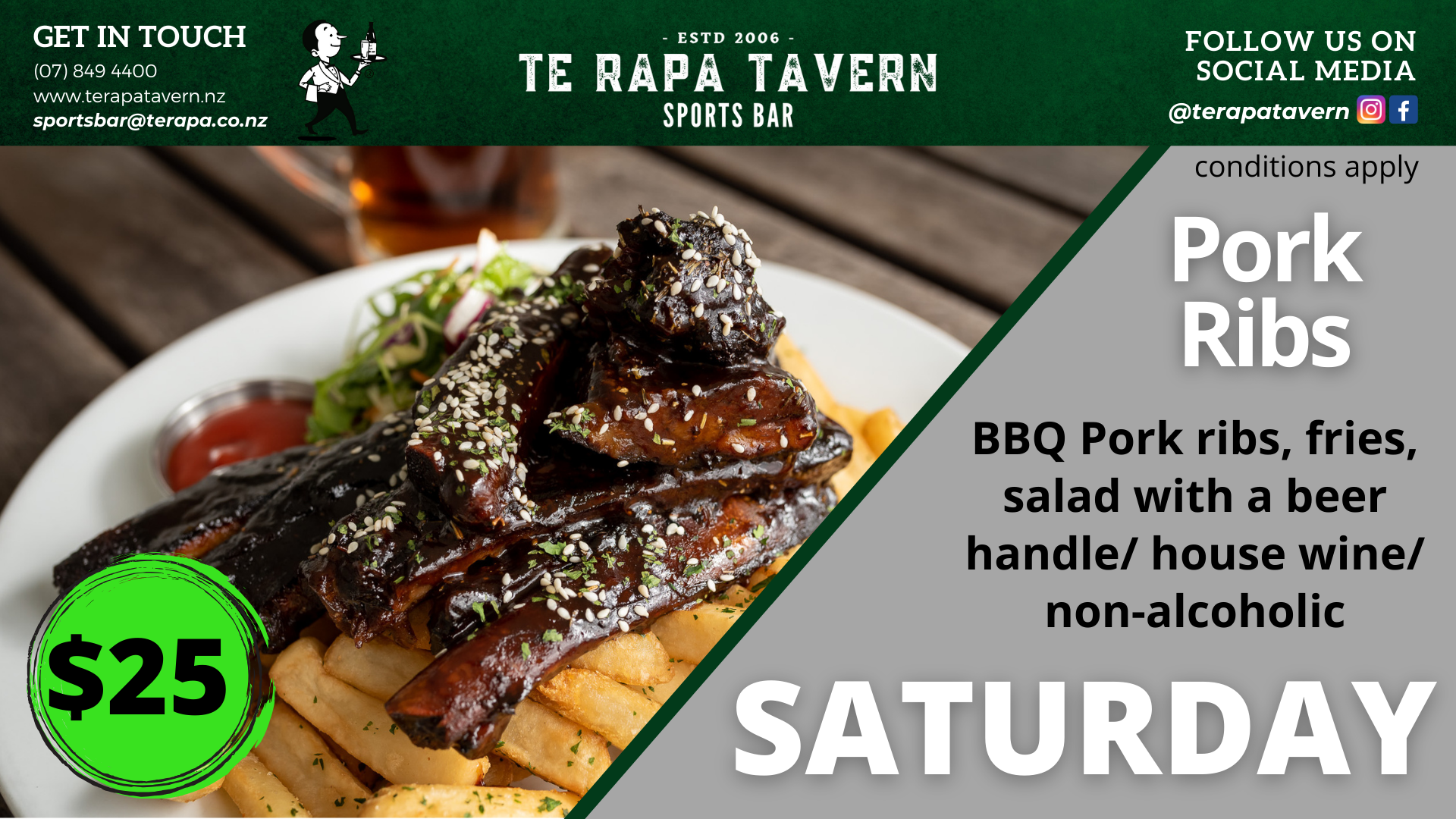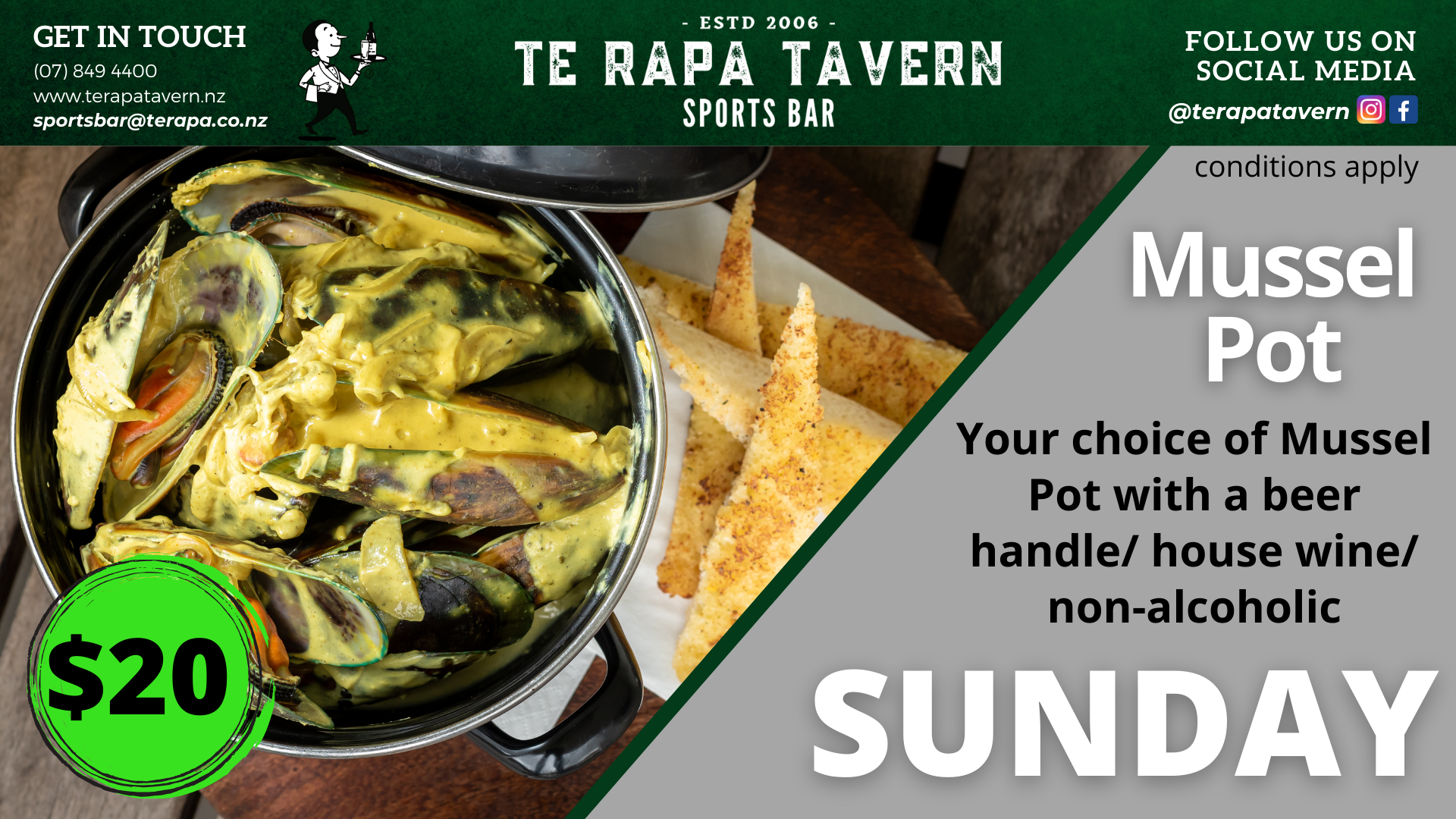 TE RAPA TAVERN SPORTSBAR


HOME TO ALL YOUR SPORTING NEEDS


 2 BIG SCREENS, 4 SPORTING CHANNELS, 30 DEDICATED TVS


CATCH THE ACTION HERE, LIVE & LOUD!

HAMILTONS HOME TO LIVE SPORT
Catch all the action here, come and watch your team play live on over 50 screens, The main event always on the big screen.
For bookings contact us:
See you at the Tav – Where Good Sports Meet!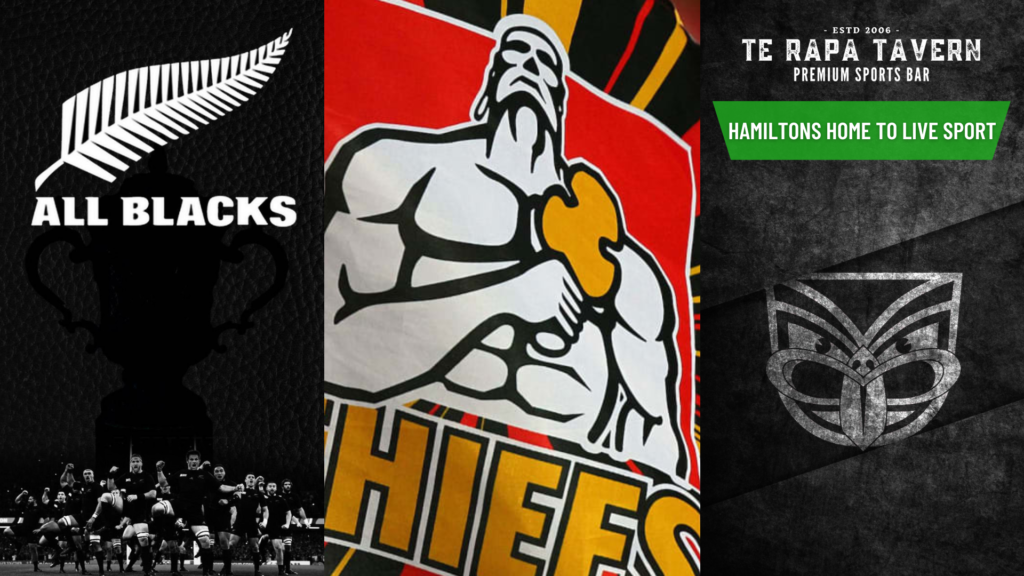 EVERYONES A WINNER AT THE RAPA
$10 jugs till first points for all advertised Chiefs, All Blacks, Warriors or Waikato NPC games.
Buy anything during the match and be in to win a team jersey for all advertised home games for the Chiefs, All Blacks, Warriors or Waikato NPC
Conditions Apply. Ask at the bar for details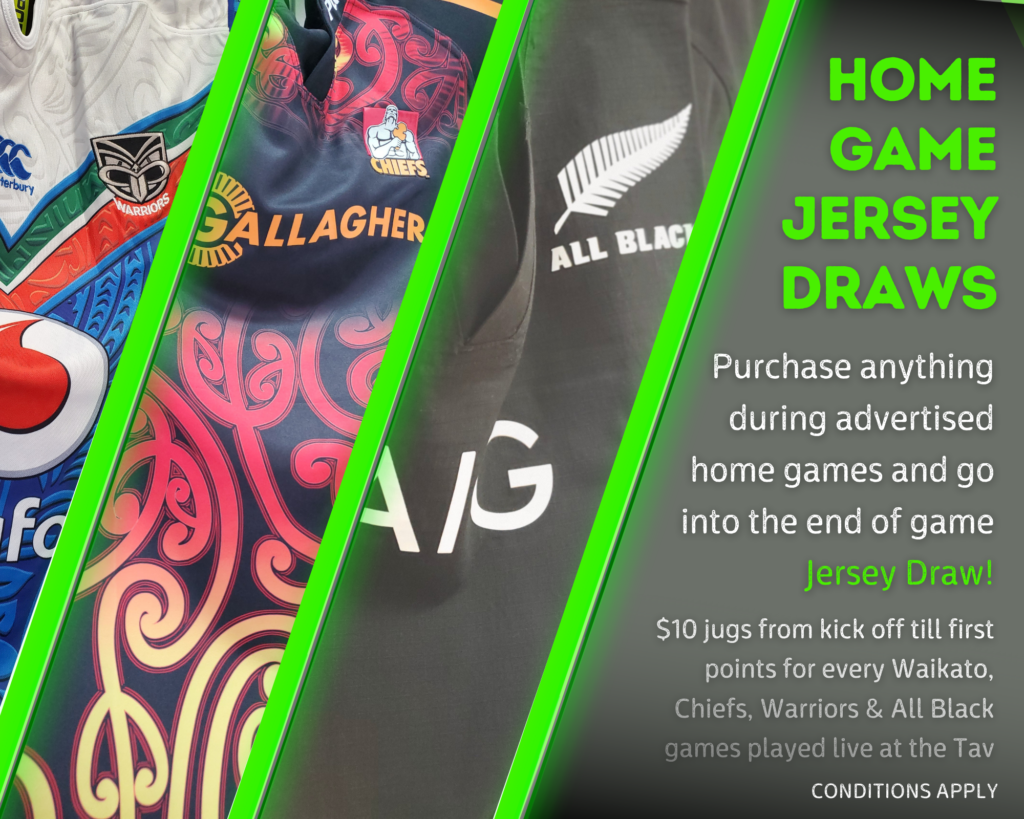 HAMILTON'S HOME OF UFC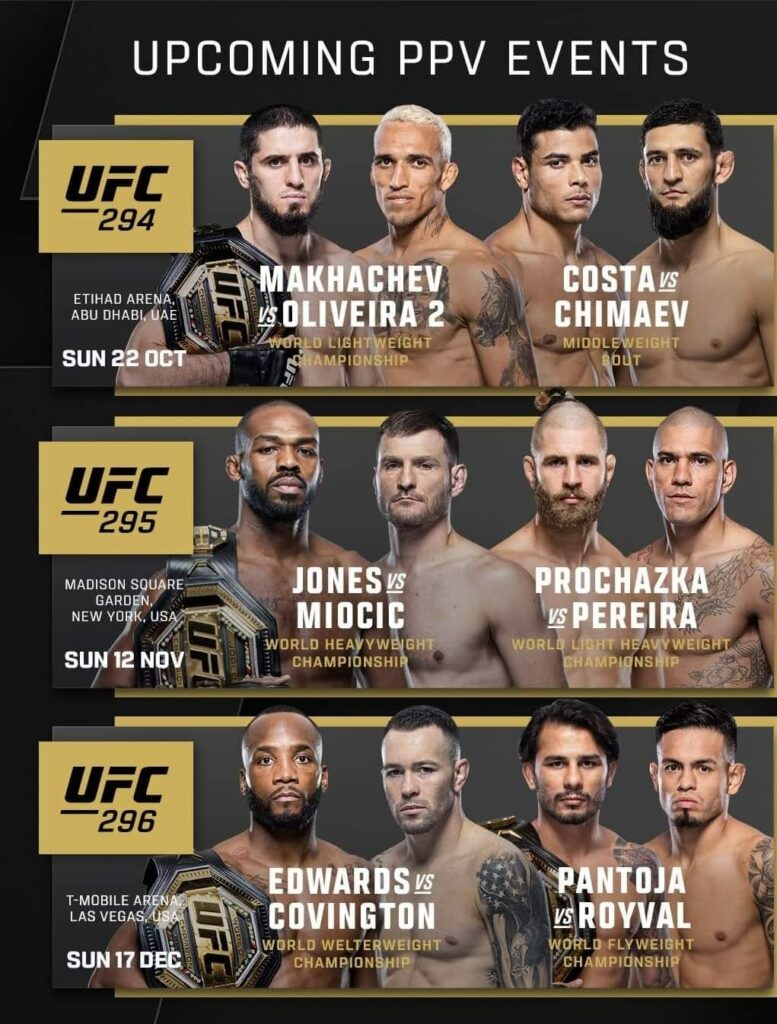 SHOWING ALL THE FIGHTS LIVE ON OUR BIG SCREEN
With over 30 flat screens and the large projector screen you won't miss any of the action.
LIVE MUSIC
Check us out on Facebook and Instagram to find out when the boys are back!
These guys are extremely good at performing for the crowd, playing songs we are all familiar with as well as more modern covers.
They'll have you singing along and dancing the night away.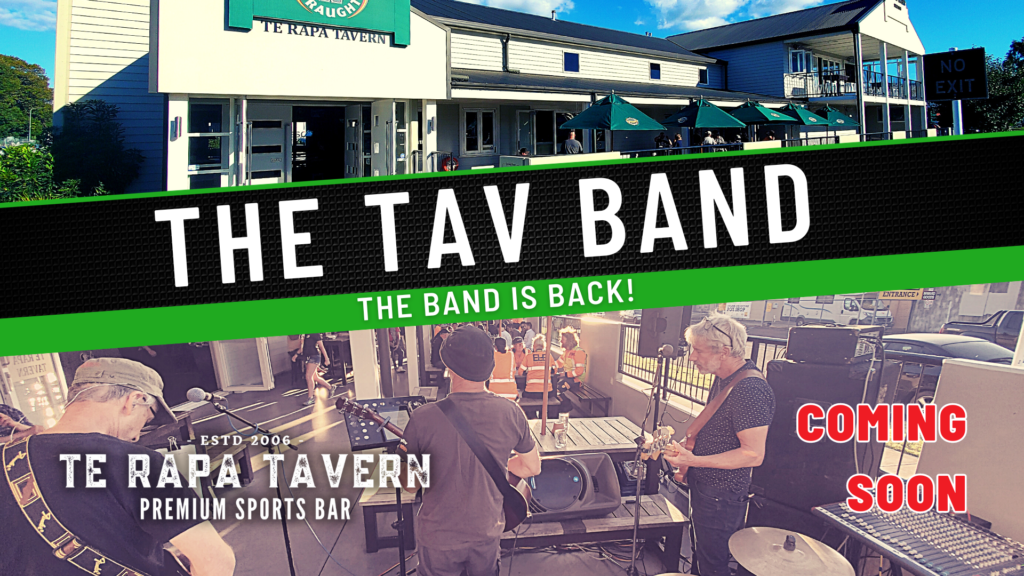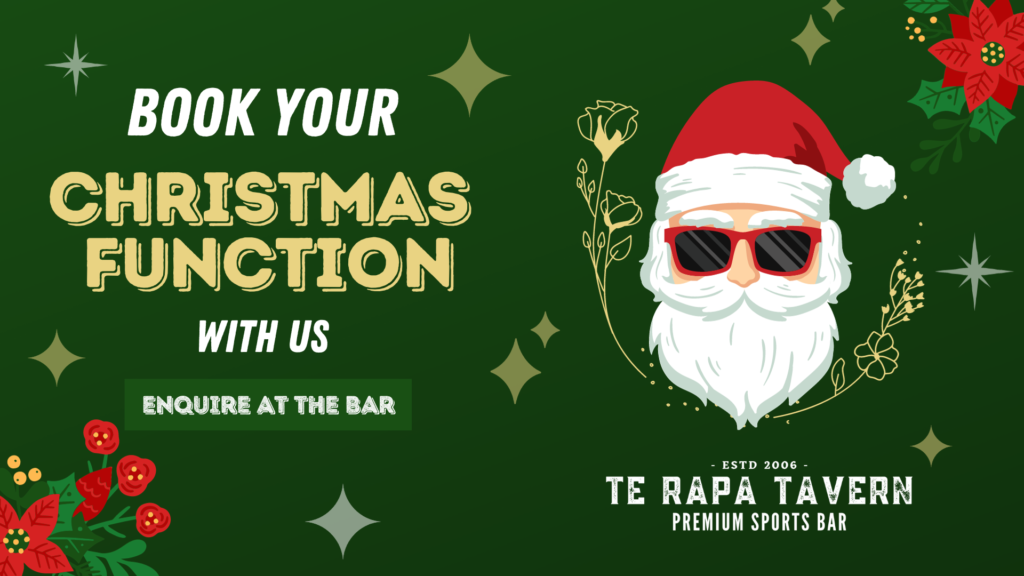 INTERESTED IN BOOKING A FUNCTION OR EVENT?
Take a look at our Function Information Sheet down below, and send us a message or give us a ring. Our team members are more than happy to discuss arrangements that suit your needs.
NEED A RIDE?
Te Rapa Tavern has you covered, Leave it to us to get you home safe and at a price that is easy to swallow. We offer a drive safe service from as little as $20 to get you and your vehicle home.
We also provide a pick up and drop off service, prices vary so contact us at the bar for details.
Book in advance or over the counter. Pick ups and drop offs available from 4pm, Drive safes available from 6pm.
GIVE US A CALL AT 022 4 TAV VAN (022 482 8826) FOR A RIDE.